West Ham United are reportedly set to sack David Moyes if the team loses their next Premier League game against Nottingham Forest. 
The Hammers were dealt their 13th Premier League defeat of the season on Sunday as they were beaten 2-0 against Tottenham Hotspur, leaving them in the relegation zone with just 20 points on the board.
With the 59-year-old once again finding himself under pressure to deliver positive results, a big behind-the-scenes claim has emerged regarding this weekend's home clash against Steve Cooper's side.
According to a recent report from The Times, West Ham will cut ties with Moyes should the team lose against Forest on Saturday.
The report also adds that the Scotsman was in a similar position earlier in the campaign, only for their 2-0 win over Everton to save his place in the West Ham dugout.
At that time, the east London club apparently had Rafa Benitez and Sean Dyche as potential replacements for Moyes.
One big issue that the London Stadium outfit have had this season is their ability to score goals on a consistent basis.
Specifically, with 19 goals to their name across 23 league games, only three clubs have found the net on fewer occasions.
Should Moyes be sacked if West Ham lose to Forest this weekend?
Yes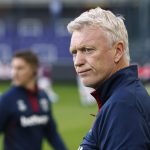 No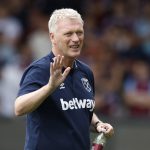 In fact, with only 73 of their 293 shots at goal being on target, this has left the Hammers with the lowest percentage of shots on target (24.9%) in the division.
With Moyes' side also having the fourth-lowest percentage of average possession (43.8%), this shows that the team are not particularly dominant on the ball either.
Looking ahead to Saturday's crunch match against Forest, who have scored fewer and conceded more goals than West Ham despite being five points ahead of them in the table, this will undoubtedly be a massive game for the players and for Moyes given what the consequences of a potential defeat could be for him.