Phil Hay has been speaking about how potential new owners 49ers are wanting to make big upgrades and developments to Elland Road if they buy Leeds United.
Leeds have long been linked with a potential takeover from American group the 49ers, who do indeed hold a minority stake in the club and reports have suggested they have a deadline to purchase the club off Andrea Radrizzani.
However, heading into yet another transfer window and Leeds staring down the barrel at relegation, nothing appears to be imminent at the boardroom level, but that's not stopped the 49ers from drawing up plans they wish to do if they end up buying the club.
While speaking on The Phil Hay Show, Hay admitted the 49ers are keen to develop Elland Road and make it more commercially attractive.
He said: (25:15) "For them [49ers] to speak openly and on the record, we will need to wait a while yet. Everyone around it is indicating that the stadium will be a massive part of what happens when they arrive, developing will be one of the major steps forward and has to be in a commercial sense.
Who do you want to be owning Leeds?
Radrizzani!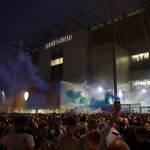 49ers!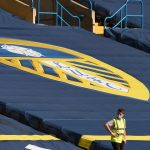 "Leeds can't compete and can't progress particularly with a stadium of a capacity of 36,000 and which is as old as Elland Road is."
TIF Thoughts on the 49ers' potential takeover…
The 49ers would certainly have to be very careful were they to announce themselves as owners of Leeds and immediately look to develop and change Elland Road which is one of the oldest and most iconic grounds in English football.
If they were to change too much and focus more on the commercial side than trying to ensure their electric atmosphere doesn't get lost then fan grumblings and discontent towards them wouldn't take too long to surface.
However, given how long Elland Road has been about it's no surprise that development plans are near the top of their to-do list if or when they purchase the club as they only have to look at clubs such as Tottenham Hotspur and Manchester City as examples of how modern stadiums cans still be very good for supporters.