Journalist Simon Bird has noted Newcastle United defender Dan Burn can be 'really aggressive' to opposition players during games. 
Up to this point in the Premier League season, life has been pretty great for the Magpies. Indeed, after 13 games played, they have lost just one match and sit fourth in the league as a result.
Newcastle can owe a fair chunk of that success to the defensive quality they have in the form of Burn, who has played in every one of those games, operating at left-back and centre-back when required.
While speaking about the player on The Everything is Black and White Podcast, Bird has outlined what could be the hidden key to the joy the Englishman has had in Eddie Howe's team.
Indeed, he explained: "Dan Burn, if you watch him closely, just sit for 10 minutes just watching him. Even when the ball's not near him, he's being really aggressive with the people he's marking.
"He's bumping them and he's niggling them, and he walks a really fine line with the refs. But if you're getting marked by Dan Burn, you're getting a kick up the backside every two minutes, and it must be really awful to play against him.
Have you noticed Dan Burn being aggressive in games?
Yes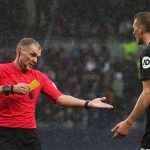 No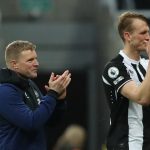 TIF Thoughts on Dan Burn and Newcastle United…
Seeing as he has only picked up two yellow cards this season, Burn has done a pretty good job at keeping things within the law – or at least out of view of the referee.
In fact, he has never been sent off in the Premier League and the only red card of his career came when he was playing for Yeovil Town when he picked up two bookings, which suggests he's a pretty canny operator when it comes to the dark arts.
Whatever Burn is doing seems to be working with Newcastle conceding just 10 goals so far, which is the best in the division and one fewer than Arsenal and Manchester City.