Miguel Delaney has slammed Newcastle United's owners, PIF, for their acquisition of the club and the amount of money they've been able to spend.
Delaney, who has been quite outspoken on his disgust at PIF's ownership of Newcastle, has once again taken aim at both the club and its owners for how they have been able to buy the Magpies and also freely spend their money.
A lot indeed has been made of PIF's takeover of Newcastle given their apparent close ties to Saudi Arabia, and given the country's poor human rights record, it's no surprise that Delaney is still angry at Newcastle being almost state-owned.
Delaney, while speaking on the Matchbook YouTube channel, slammed PIF and everything about their Newcastle project.
(1:55) "The entire Newcastle project is a disgrace, it should never have been allowed and all of it [their success] should go into that context, it's allowed the club to spend almost more than any club on the globe in 2022 and that's even with Financial Fair Play considerations and that is a major asset for any manager."
Are you happy with PIF's ownership of NUFC?
Yes!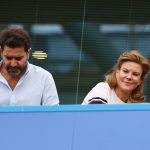 No!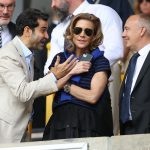 TIF Thoughts on PIF's ownership of Newcastle…
While some of what Delaney talks about is relevant and true about Saudi Arabia owning Newcastle not being great for anyone really given their human rights issues in their own country, he appears very unwilling to praise Eddie Howe or the players.
If, whenever Newcastle go on a good run or start to lift silverware they aren't going to be credited then it will just start to look distasteful from the outside and journalist and pundits being bitter towards them.
Yes, people can talk about where the money has come from and what that means from a moral point of view, but the fact that in Newcastle's win against Aston Villa, six of the starters were at the club prior to the takeover, shows just how good of a job Howe has done with this group of players who were relegation candidates under Steve Bruce.