Presenter Taylor Payne has said he is glad Newcastle United didn't pull off a summer transfer for Lucas Moura after a claim about the player emerged. 
According to a report from Football Insider, the Magpies tried to make a deadline-day move for the Brazilian winger but no deal ever came to pass.
Indeed, the forward is still with Tottenham Hotspur and it seems as though Payne isn't too upset about that after claims emerged about the player's political views.
According to some recent quotes shared via SPORTBible, Lucas said that he was right-wing and then compared Communists to Nazis, saying: "I'm a right-wing conservative. [Jair] Bolsonaro is the politician who comes closest to what I believe. Communism is nothing different from Nazism."
In reaction to this, Payne took to Twitter to offer his verdict on the comments, saying: "Didn't want to sign him anyway."
Do you think Lucas Moura would have been a good NUFC signing?
Yes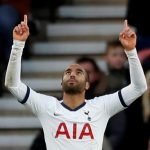 No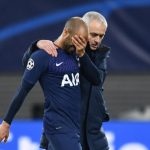 TIF Thoughts on Lucas Moura and Newcastle…
Jair Bolsonaro is the right-wing Brazilian president who is currently running for re-election in a few weeks' time and has faced heavy scrutiny for his politics. For instance, in a Senate inquiry (reported via The Economist) it was argued that he should be tried for 'crimes against humanity' for his 'macabre' approach to handling the pandemic.
It is clear that the views of Moura and Payne do not align, though who knows whether that would be enough to stop the fans getting behind him in the event of a move to Tyneside.
In fact, Moura has been labelled 'despicable' by his own supporters in the wake of his views, so perhaps this could yet be a factor in terms of whether a club pursue a player.
Meanwhile, away from politics, Lucas has been out of favour at Spurs of late. Indeed, so far this season he has played just 12 minutes of football, making just two appearances in the Premier League.
With that in mind, it seems as though he certainly might have been available to sign in the summer, but for whatever reason, Newcastle didn't get the deal done. It will be interesting to see if the club have any intentions to try and sign the winger in the winter transfer market.