Andrew Musgrove has been speaking on the Everything is Black and White podcast about his excitement to see Dan Ashworth develop Newcastle United's academy.
Something that has been a major and obvious concern for Newcastle over the last few years is Newcastle's academy and its inability to produce top talents, despite being the highest-ranked club in the North East.
The last top player to come through the club's academy is Sean Longstaff who's now made over 100 appearances for the Magpies and then before that, it would likely have been Paul Dummett, although players such as Adam Armstrong and Ivan Toney, who are Premier League regulars, did also spend time within the club's ranks before being shipped off to the Football League.
Musgrove believes that this is one area Ashworth will look to improve and that seems to excite him.
(29:10) "One of the things I'm most looking forward to is seeing the development of the academy because for too long, it has been overlooked [by] Mike Ashley you can count the players who have come through and made a career out of it on one hand.
"So I'm looking forward to seeing a proper investment plan, the right staff in place, you've got Dan Ashworth there and Eddie Howe who'll also buy into it and it's going to be so refreshing and yes, you know, most of them probably won't make it at Newcastle United but how many have come through the academy that have made it elsewhere? Very, very few at the top level.
Should Newcastle prioritise their academy?
Yes!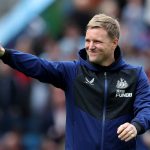 No!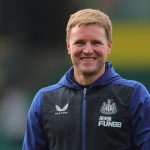 "So I think Dan Ashworth has mentioned previously that it's not all about them pulling on the black and white shirt, it's about developing them and if they don't make the cut here, they make it elsewhere in the Premier League and Championship."
TIF THoughts on Newcastle's academy…
Considering that Newcastle are by far and away the biggest club in the North East at the moment in terms of pedigree and being an attractive club considering that their only two rivals, Sunderland and Middlesbrough, are lingering in the Championship, so the Magpies should be able to attract all the top talent from the area.
The most successful players to come out of the region over recent years have been Jordan Henderson and Jordan Pickford, two of who came through the ranks at Sunderland, so Ashworth will be looking to turn Newcastle's academy into one that is now attractive for young players to join.
This has been highlighted in just the last few days as they are being linked with highly-rated Garang Kuol, who only turned 18 yesterday but is being tipped to shine at the World Cup after his first call up to the national side, which is a sign of Ashworth and the club clearly planning for the future.