Jacque Talbot has been speaking on his YouTube channel about Manchester United's pursuit of Frenke de Jong.
It's been the most well-documented transfer of the summer and now appears to be well and truly in the stage of being classed as a saga considering how long Man United have been trying to sign the midfielder, but also the player's apparent lack of desire to make the switch.
Some outlets have claimed that De Jong is now point blank refusing to join Man United this summer, which could be down the huge amount of money he's owed by Barcelona, however, if that can be resolved then De Jong may end up joining, which would be huge for Erik ten Hag according to Talbot.
Man United are still trying to push De Jong over the line to Old Trafford, as talbot explained.
(8:20) "The noise out of Man United is that they're going to try and get him over the line because as I said before, he's of huge importance to the club, De Jong, Ten Hag loves him.
Will Man United sign De Jong?
Yes!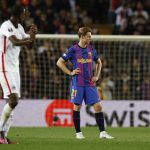 No!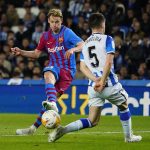 "I'm not going to go into too much what I actually feel about that because it's another thing entirely but yeah, as I've been told, as I said in June, when I got the thing wrong, by the way, because I thought it'd be done, because that was the impression I got from conversations, I took the tweet down because I thought it would be done by June 28th."
TIF Thoughts on Man United's pursuit of De Jong…
If Man United do manage to sing De Jong this summer then some fans may not be too excited due to the fact he reportedly doesn't want to join and may only arrive after being pushed out the door at Barcelona.
However, it's no doubt that he would add experience, youth and also the ability to play effectively under Ten Hag immediately after doing so at Ajax all those years ago when they reached the Champions League semi-final.