Podcaster Dan Lawless has slammed West Ham defender Aaron Cresswell as a 'disgrace' after he was sent off early during the Hammers Europa League semi-final loss to Eintracht Frankfurt on Thursday night. 
West Ham crashed out of the Europa League after losing 1-0 to Frankfurt, which ended as 3-1 overall in favour of the German team. During the game, Cresswell was sent off for a desperate challenge on Jens Petter Hauge in the 19th minute as a ball was played over the top of the Hammer's defence and Cresswell clawed with the attacker, taking him down in the process without making a play on the ball.
The referee initially gave the defender a yellow but after VAR intervened and the referee took another look at the challenge and ultimately decided a red card should be awarded for the cynical foul, much to the dismay of West Ham players and fans.
Outrage was rife on Twitter as podcaster Dan Lawless vented his frustrations with Cresswell and questioned his decision making throughout the tournament, stating, "Nah Cresswell is a disgrace I don't want to see him play for the rest of the season. How can you make the same mistake 2 rounds in a row???
"Cost us a place in a final. That's what he will be remembered for at West Ham. We need a left-back in the summer".
TIF Thoughts on the Cresswell red card…
Was Cresswell's red card deserved?
Yes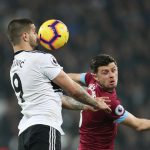 No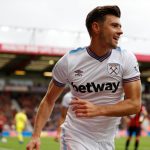 Hammer's fans have every right to be annoyed with Cresswell as this isn't the only time he has seen red in the competition this season. He was also sent off during their quarter-final game against Lyon, where they luckily drew the game 1–1 before winning in the second leg.
Former West Ham striker Dean Ashton also believed it was a reckless challenge, stating to TalkSport, "I don't know why he's trying to win it, he just needs to drop off.
"He doesn't win it and he's climbing all over the opponent.
Frankfurt scored shortly after the sending off which potentially could have been avoided if Cresswell had not got himself in trouble early on and faced his teammates with an uphill battle for the rest of the 90 minutes. It might be a long time before they find themselves in a European semi-final which makes the mistake even more egregious.