Journalist Tom Barclay has claimed that Southampton will remain a selling club despite the new investment and ownership.
It was recently reported that Dragan Solak took over the majority shareholder at Premier League club Southampton, but despite the new ownership, the Saints failed to bring in any new faces in the January transfer window.
Southampton have been known for a great academy setup, and they grow their players and then eventually sell them for large sums, such as Luke Shaw, Gareth Bale, and Theo Walcott. The Saints haven't won in four games in the Premier League and their next fixture is against Liverpool.
Despite the new ownership at the club, Barclay claimed to GiveMeSport that they will not change their strategy ahead of the summer transfer window.
"I think most Southampton fans are pretty realistic. Ralph Hasenhuttl has said that Southampton will remain effectively a selling club, not that he would sort of express himself in that way.
"But essentially, like a lot of clubs really, if a bid comes in they can't turn down, they will sell their players. And that hasn't changed despite the new investment and new ownership," Barclay said.
Do you think Ward-Prowse will stay?
Yes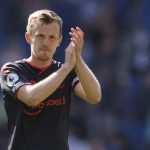 No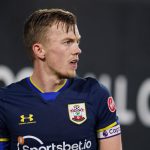 TIF Thoughts on Tom Barclay's comments…
Southampton have had previous of selling their better players to clubs higher up in the table, rather than looking to invest in the squad and build a side around the key players. Players such as Sadio Mane and Virgil van Dijk have both moved on for large sums and gone on to win many trophies.
If Southampton had kept their players rather than sell them, then they could be a team competing higher up the table, but they have gone for the different approach of building players through the academy.
This could be an approach that may be frustrating for the Saints faithful because they must be thinking about where they could be now if they had kept half of the players who have left the club.