NUFC Matters host Steve Wraith has shared his anger after a Newcastle United fan urinated on Bob Stokoe's statue outside the Stadium of Light.
As local rivals, there is plenty of animosity between the Premier League Magpies and League One Black Cats. However, one supporter took it way too far when he urinated on the statue dedicated to Stokoe. Not only is it a total lack of respect for a legend of the area, but it is also made even more bizarre by the fact that Stokoe himself spent ten years as a Newcastle player, winning the 1955 F.A Cup.
Speaking on the latest NUFC matters episode, Wraith understandably lashed out at the culprit in question, saying (15.42), "That was a disgusting act against somebody who was not only a great manager and player for Sunderland, but also for Newcastle United, and somebody who was part of the 1950s F.A Cup-winning team.
"For me to see a video like that, certainly, it was nothing short of disgust and I didn't retweet it, I saw a lot of people retweet and I can understand why people were doing that, but I just couldn't do that. Why on earth give this guy his five minutes of fame for such a disgraceful act?"
TIF Thoughts on the incident
Football fans can at times lose their calm and reasoning, but it is impossible to make any excuse for this act being 'in the moment'. Not only did the man in question show such disrespect, but he also seems fine with his friend recording it for the whole world to see.
Will Newcastle qualify for Europe next season?
Yes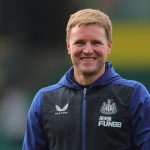 No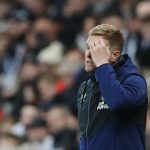 The good news is, the man has now been arrested, meaning he will face the consequence of his actions. It is rare that both Sunderland and Newcastle supporters agree on something, but their disdain for such a heinous act has brought the two sets of fans together.