Respected journalist James Pearce has slammed French Interior Minister Gerald Darmanin after he blamed Liverpool fans for the issues that marred the Champions League final.
Over the weekend, the Reds lost the showpiece final against Real Madrid thanks to a single goal from Vinicius Junior scored in the second half of the match.
However, regardless of the result, the night was marred by troubles before the game relating to fans attempting to enter the stadium.
In a video shared online by Football Daily, Darmanin praised French authorities for the way they handled the situation and seemed to infer that Liverpool supporters were at fault as they 'intruded' the event without tickets.
Evidently unhappy with what had been claimed, Pearce took to Twitter to simply write: "Lies."
Are you happy with what the French Interior Minister had to say?
Yes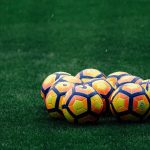 No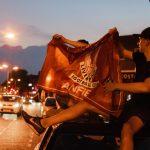 TIF Thoughts on Liverpool and the situation…
A further report from Sky Sports explained that the French interior minister blamed 'fraud at an industrial level' for the troubles, as Liverpool fans were accused of turning up at the game with fake tickets in great numbers.
At a press conference addressing the crowd problems, he said: "At 21:00, when the match was supposed to start, 97 per cent of the Spanish supporters were present, only 50 per cent of the British supporters had got into their section, which does show the difficulties that arose only from the entrance relating to the Liverpool supporters and not the other entrances.
"There was massive fraud to an industrial level and organisation of fake tickets because the pre-filtering by the Stade de France and the French Football Federation saw that 70 per cent of tickets were fake."
No doubt, Pearce does not agree with that statement. Eye-witness accounts from Liverpool fans and impartial journalists – who spoke of 'bottlenecks' entrance issues and overzealous policing – suggest he has every right to doubt Darmanin's claims.
All in all, it looks as though this horrible situation will continue to cause more frustration for football supporters, who feel as though the French authorities should take some responsibility for the issues.