TalkSPORT pundit Gabriel Agbonlahor was livid with the performance of referee Jon Moss during Aston Villa's Premier League defeat to Liverpool on Tuesday.
Despite the Villans taking the lead through Douglas Luiz, they were ultimately beaten 2-1 following goals from Joel Matip and Sadio Mane. Official Moss, though, did not have a very good game, failing to penalise Fabinho for a number of fouls and making several controversial calls.
Speaking after the match on talkSPORT, Agbonlahor was far from happy with the display. He said, "I'll help Steven Gerrard out and hammer him. Honestly, he was shocking. During the commentary, they said it's his last season in the Premier League, he's retiring at the end of the season. He refereed like someone who is retiring.
"He couldn't keep up with the play, he was getting decisions wrong. At this elite level of football in the Premier League, you've got to have top referees. If you're a football player and you're not performing, you get dropped, so if he's not performing he needs to get dropped."
TIF Thoughts on Moss
It was far from a strong display from Moss. At times, he seemed to be struggling to follow the flow of the game, and he appeared to be giving decisions to make up for others he knew he had got wrong previously. It is the latest questionable showing from an official this campaign.
Did Moss cost Villa?
Yes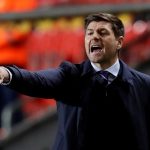 No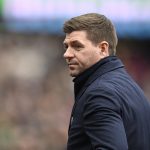 In all fairness, both teams were on the end of bad calls – it would be wrong to say the result was affected by Moss himself. Still, the Premier League needs to find a way to improve the quality of refereeing in what is often called the best league in the world.