Aston Villa will look to build on the foundations Steven Gerrard has laid with moves in the summer transfer market with links to experienced players like Rangers James Tavernier emerging, according to reports. 
Despite the early good form under their new manager, the Villans began to plateau and fall down the table after failing to win in their last five matches prior to the weekend win over Norwich City.
Villa brass has spent a lot of money this season, freeing up £116.84 million for transfers both in the summer beforehand and in January, bringing in the likes of Danny Ings, Leon Bailey, Philippe Coutinho, and Emi Buendia.
It seems as if Villa already have their eyes on the next transfer window which is set to open after the season finishes, with their latest link concerning Gerrard's former captain at Rangers. So with this in mind, we here at TIF have looked at a couple of factors that could come into play when signing the 30-year-old.
The end of Mings' reign?
There have been questions throughout the season about Tyrone Mings's captaincy on the club and Gerrard recently claimed that he will review the captaincy in the summer once the season is finished.
This is where links to his former captain at Rangers come into play, as the manager stated: "I still won't rule out the option of someone coming in, who I know, who is also capable of being in the running."
As well as being a solid captain for Rangers, Tavernier has an amazing goal record in the Scottish Premiership, as he has netted 80 goals and racked up 106 assists in 341 appearances for the Gers. He could very well aid the Villans team in both his play on the pitch and off it, especially under his former manager.
Save millions replacing Cash
Who should be Villa captain next season?
Mings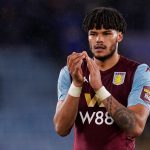 Tavernier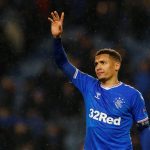 As well as being a great leader for the team, signing Tavernier could also save the club a lot of money while being a great replacement for current right-back Matty Cash. The Poland defender has recently been linked with a move away from the Premier League to go to Atletico Madrid in La Liga for a rumoured £40m.
Tavernier, on the other hand, is currently rated at a humble £6.3m by Transfermarkt, and going into his 30s, you would imagine the Villans would not need to break the bank to hiring him in. So far this season, the English wing-back has racked up 15 goals and 16 assists in all competitions for Rangers, while Cash has only managed three goals and four assists in all competitions for Villa this season in his 32 appearances.
On that basis, it could be argued that Villa brass can not go wrong with signing Tavernier from Rangers, as he knows Gerrard well and could bring some much-needed leadership and guidance while costing a fraction of the sum they could make from selling Cash.