Newcastle United boss Eddie Howe may have to do the unthinkable and break up the combination of Fabian Schar and Dan Burn as comments have emerged from Freiburg defender Nico Schlotterbeck.
It's fair to say that under Howe, the Newcastle defence has been transformed.
Not only has Burn received praise for the impact that he has managed to have on the team, with former Newcastle defender Mike Williamson calling him 'the perfect fit' for the club, but the two as a duo have also had a big impact in solidifying the defence.
Since they became a partnership in their clash against Aston Villa in February, they've only conceded five goals in seven games. It certainly is a far cry from where the club were at the end of January, where they'd conceded 43 goals in 21 games at a rate of more than two a game.
But that duo might be coming to an end next season following comments made by Schlotterbeck.
What has Schlotterbeck said?
Schlotterbeck, who was reportedly one of the many options in the middle of defence for Newcastle this past January, has come out and claimed there is a good chance he will not be at his current club come the summer.
Speaking with German outlet Sport 1 (via Goal), he stated: "I signed for a long time back then and still have a contract until 2023. Of course, there's a possibility that I'll leave in the summer. A change is very likely, but nothing has been decided yet."
If he isn't sure about his future at the club, it might just be the opening that Newcastle United could use to take advantage of and take him away from the German outfit.
Dynamic Duo to become the Dynamic Uno?
Whilst the Burn-Schar partnership has undoubtedly done well at Newcastle, it can't last forever. With Schar currently at the age of 30 and into the final few months of his deal, it's a fine line that the club will need to tread when it comes to keeping him against letting him go.
So Howe is left with a decision to make. Does he keep the two together, continue to focus on the immediate future and stabilise the club for next season to make sure they aren't dragged into a relegation battle again, and possibly make a slight move up the table?
Or with the inclusion of Schlotterbeck, who is only 22, should he look to build something for the future instead and push the club forward for the next 5-10 years, but at the same time risk breaking up a duo that has served him so well?
Given Howe's tendency to retain a winning formula on the pitch – as demonstrated in being patient with giving big-money signing Bruno Guimaraes his full Toon debut – changing such an integral area of his starting XI would be a decision not entirely in keeping with his approach to the Newcastle job thus far.
Will Schar still be at the club next season?
Yes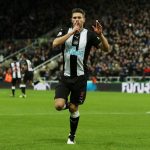 No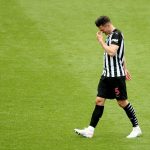 TIF Verdict…
This should be seen as a gradual process for Howe to make. Whilst the partnership has worked wonders at St James' Park, they will need to be broken up eventually, and it should be a case of easing one out with the other one coming in.
So the club should look to extend Schar's contract, even if just for one year and at the same time see if they can bring in Schlotterbeck, and if they can, just gradually see if a duo between him and Burn is a feasible one next season so that they can release Schar in the summer of 2023 instead of 2022.
In other news: PIF get big boost, Guimaraes delighted: Eye-opening Newcastle rumour emerges – opinion