Tottenham Hotspur have changed manager this season, but the departed Nuno Espirito Santo is still making headlines thanks to the latest comments from Fabrizio Romano.
The transfer insider and football journalist claimed that the former Portuguese manager was never convinced by World Cup winner Hugo Lloris in the long-term, hence why he wasn't offered a new contract.
Do you want Lloris to sign a new deal?
Yes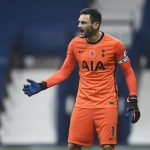 No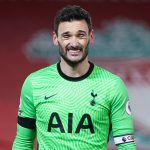 He made the claims on the Last Word on Spurs podcast, also going on to confirm Antonio Conte holds the opposite opinion and wants Lloris to stay. He said that they were in talks over a contract extension but it wasn't done yet.
When The Spurs Express shared the news on Twitter, the Spurs fans were left flabbergasted with Nuno's stance, not holding back on their opinions on him.
What the Spurs fans said
"Nuno's judgement seemed off quite a lot… But this may be the strangest opinion of them all!" @MattyFrench82
"Yet another reason Nuno should be managing in the Championship…" @WhiteHartLneN17
"And that is why Nuno was not right for Spurs." @lleenaaahh
"I despise Nuno." @thfclp__
"It gets to the stage where you actually wonder if Nuno is a real person." @thfcsxn
"The more that is said about this Nuno guy the more I question how he ever got a job." @ohflerj
It's clear to see the Spurs fans love Lloris and want him to stay, the current results of our above poll back that up with over 90% of voters wanting him to sign a new deal.
If they can't come to an agreement, losing their captain on a free in the summer would be hard to replace, especially given Lloris' pedigree.
In other news, Lloris comments has fans buzzing