Spurs suffered a disappointing 2-0 defeat in the first leg of their Carabao Cup semi-final, prompting club captain Hugo Lloris to give an honest interview after the game, with fans happy with what he had to say.
It was a return to Stamford Bridge to forget for Antonio Conte, who saw his side fall to a sorry defeat thanks to Kai Havertz's early opener and a comical defensive mix-up that resulted in an own goal.
Do you want Lloris to sign a new deal?
Yes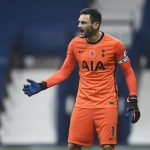 No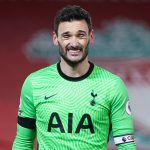 After a poor result like that, it's common to see the captain face the media, and it was no different when Lloris took on the responsibility and faced the music post-match.
He said (via Evening Standard): "At least if you cannot play good football, you have to be ready to fight, compete and be more aggressive than the opponent."
The quote was relayed to supporters on Twitter, who gave their verdict.
What the Spurs fans said…
"He's right. But the biggest problem is that most of those players are just not good enough."
"Not the first time he's said this."
"He's not wrong, only player who had a little fight about him was Skipp."
"Mindblowing."
"Give this man whatever he wants. Massive contract. A personal butler. Let him eat ketchup. Anything to keep him at the club."
"How many times does he have to say this?"
The Spurs fans are clearly desperate to see the World Cup winner sign a new contract with the club. He is out of contract in the summer, so is free now to speak to other clubs in Europe.
It's no surprise that the captain of the club is able to come out and talk so honestly and openly about the situation and performance, taking responsibility after such a poor display.
In other news: Spurs fans shocked at Lukaku links