Football finance expert Kieran Maguire has dropped a rather worrying claim regarding Southampton and their new owners.
It was announced this past week that the Saints had been taken over by Sport Republic, a group owned by Serbian businessman Dragan Solak. The deal brings an end to the reign of Chinese businessman Gao Jisheng, who had previously bought the club back in 2017.
The deal reportedly cost the new owners roughly around £200-£250m, with £100m going to the previous owners, whilst the other fees involved are to take on the club's debt.
However, whilst that is a lot of money, according to Maguire, it doesn't necessarily mean that the club's new owners are going to be spending big in the transfer window.
He outlined his thought process on the latest edition of The Price of Football podcast following comments by host Kevin Day about how media outlets claimed it was a 'fantastic day' for Southampton fans, in which he hinted that after the purchase of the club, the group may not have a lot of money left over:
"I saw some of those reports as well and I thought that they were a bit over-egging the pudding, because there's no evidence that the new owners want to inject additional funds into the football club. This new company, which I've forgotten the name of offhand, it's raised £100m pounds, but that money has gone straight to Mr. Gao.
"So I'm not sure that Southampton fans will be overjoyed… there were no signs of them wearing Serbian headwear in the dock area."
TIF Thoughts on Kieran Maguire's comments about Southampton and their new owners…
Will Southampton make a signing this January?
Yes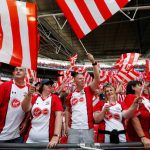 No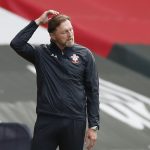 This does seem rather worrying for Southampton fans, because it doesn't scream that there will be more success in the future despite the presence of the new owners.
One of the key things that comes as part of the deal is the appointment of former Brentford director Rasmus Ankersen, which means that they will likely still be using the 'Moneyball' approach – a method of recruitment and money generation that Southampton have been using for years.
So if Maguire is right, it looks as if Southampton are set to be kept in the same cycle moving forward rather than making any form of progress when it comes to buying players and making big splashes in the transfer market.
In other news: 'I'm told' – Journalist reveals Southampton purchase price; 'a lot more' than £100m