Journalist Ben Wild has given his thoughts on Alfredo Morelos' future at Rangers ahead of the January transfer window.
Morelos has been something of an enigma during his time at Ibrox. Whilst he does have an impressive record of 107 goals in 213 games, discipline has also been a major issue for him, having missed multiple games for a long list of infractions.
He is set to enter the final 18 months of his contract once the January window rolls around, and according to reports back in October, his time at the club could soon be coming to an end. The Colombian is someone that Newcastle United were 'closely looking at' following their takeover and that 'a move for him is a distinct possibility'.
Speaking during a video for Football Insider, Wild discussed Morelos' future at the club and hinted that if a bid came in for him, he might end up forcing his way out of the club in an attempt to move, noting how he has previously stated his desire to move south of the border.
Wild said: "Money talks at Rangers. And we know about their financial problems, we've covered Rangers pretty extensively here at Football Insider and they posted significant losses for the past 12 months – as a lot of clubs did, to be fair.
"So I think the money will be there. We know Morelos has been angling for a Premier League move for a while. He'd done an interview, hadn't he, and said 'I want to play in the Premier League', so maybe he could try and force something through if the bid came in."
TIF Thoughts on Ben Wild's comments about Alfredo Morelos at Rangers…
Should Rangers cash in on Alfredo Morelos?
Yes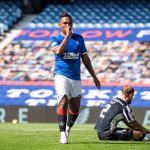 No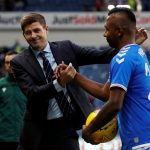 A move like this isn't something that 25-year-old Morelos should have to force through if a bid does come Rangers' way. Given Newcastle's injury situation as it pertains to their forwards, chances are they are going to start looking for players like Morelos to see them through for the next few months in their battle to stay in the Premier League.
And if a bid comes in for Morelos, then Rangers should absolutely consider accepting it, especially if they can force Newcastle to pay a higher premium because of their injury situation as well as how much money they have at their disposal.
This really is the best time for them to sell him whilst he is still worth something decent in terms of value, and then it will also allow them to cash in and invest in some fresh faces to give themselves a real boost in holding off Celtic when it comes to the Scottish Premiership title race.
In other news: 'I would love him at Tottenham' – Jamie O'Hara blown away by 'massive player'