Football finance expert Kieran Maguire has given his thoughts on Wolves and their situation regarding Financial Fair Play.
Wolves have certainly made a name for themselves in recent years. Not only did they manage to finish 7th and qualify for the Europa League during their first season back in the top flight, they made it all the way to the quarter-finals of the competition back in 2019/20.
They spent a lot of money to make it happen, though, and in doing so, were found guilty of breaching UEFA's FFP rules, which saw them hit with a number of punishments, including threats for what would have happened if they'd have won the competition and qualified for the Champions League in 2020/21.
Time has passed since then, but Wolves are still feeling the effect of those punishments, and speaking on The Price of Football podcast, Maguire was asked a question from a fan who was confused how Wolves, following their more cautious approach in recent windows, still have a few financial issues when you factor in how low they are in the Premier League wage table and how much they earn from Premier League prize money.
Maguire explained how the contrasting FFP systems between UEFA and the Premier League worked and how Wolves found themselves in this situation, outlining how what the owners do – or indeed don't do – has also played its role in getting the club where they are now, saying:
"I think there's a common misconception with regards to Financial Fair Play. People see under the Premier League rules, you're allowed to lose £105m, and under UEFA's rules, you are allowed to lose €30m. But that assumes that the club owners are injecting and investing cash into the club in the form of share issues.
"Now, in the case of Wolverhampton Wanderers, or WW1990 Ltd, as is the name of their company, that doesn't appear to have been the case for some time.
"So because the owners are not putting money into the club, you therefore drop down to a 5 million allowable loss over three years and it's actually that much trickier for Wolves to therefore satisfy and stay within the limits – which is why they've had to be very cautious as far as their investments in the transfer market are concerned."
TIF Thoughts on Kieran Maguire's comments about Wolves and their financial situation…
Have you been impressed with Wolves so far this season?
Yes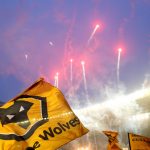 No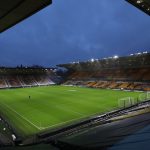 So it certainly seems as if Wolves could be doing better than they are now when it comes to investing, although based on their start to the season, where they currently sit 8th in the Premier League table, they appear to be doing okay without it so far.
They just need to ride out the storm for the foreseeable future whilst they wait for the punishment period – with FFP working in three-year cycles – to be over before they can start thinking about spending seriously once again.
As previously mentioned, the owners are okay with spending money when they have to, and hopefully they'll put themselves in a situation sooner rather than later where they can spend again and get back to the levels that they were during the first two seasons in the top flight under Nuno Espirito Santo.
In other news: 'It's just an absolute joke' – TalkSPORT pundit rips into 'boring' Wolves