TalkSport journalist Alex Crook has given his thoughts on Norwich City midfielder Josh Sargent for his performances this season.
The 21-year-old American forward signed for the Canaries this past summer on a four-year deal in a move that cost £8m, but he has failed to make an impression so far this campaign, scoring just two goals, both of which were in the EFL Cup.
It certainly isn't the best of looks for a club that are struggling at the bottom of the table right now, and barring a drastic turn of luck and results, are likely to be heading down to the Championship next season.
Speaking on the TalkSport GameDay podcast, which was recorded ahead of their game with Crystal Palace in the Premier League – a game that saw Sargent dropped to the bench – Crook slammed the forward, hinting that he has been a waste of money, before moving onto the Canaries as a whole, claiming that they could soon have their fate sealed.
Crook said: "In fact, if the boy Sargent scores more Premier League this season than you and me, Sam [Matterface], I would be surprised. He has been an absolute howler of a signing.
"£8m is a lot of money for a club like Norwich, he's just not Premier League quality. They're heading for the Championship, they've got no chance of turning this around. I think they'll be relegated by February."
TIF Thoughts on Alex Crook's comments about Josh Sargent at Norwich City…
Will Norwich avoid relegation?
Yes!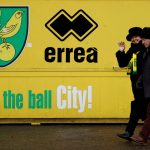 No!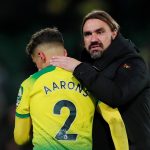 Crook, whilst perhaps correct when it comes to his criticism of Sargent, is arguably being a little bit harsh when it comes to the overall picture and the impact that he could have on the club.
Norwich's owners have made it clear that they want to see themselves as a club in 'the top 26' of English football, so going down to the Championship is something that they as a club have accepted and are willing to go through. So whilst Sargent might not necessarily come good this year, there's a good chance that he will earn his keep for them next season if indeed they go down.
So whilst this season might not be the ideal start for Sargent in terms of numbers, it will be serving him well in terms of development, and with a four-year deal, there's still plenty of time for him to prove that he was the right signing for them after all.
In other news: 'Maybe' – £135m-rated star tipped as potential massive Arsenal target