A number of Tottenham Hotspur fans have reacted with anger after spotting Dele Alli in a new video promoting the club's N17 Arena.
The area will serve as a community space in the heart of Tottenham where talented young footballers can play on two new training pitches.
The club's website explains that it will be a talent ID centre for the club, which can hopefully provide a pathway for local kids up through the ranks into elite-level football.
Can Dele Alli rediscover his best form at Spurs?
Yes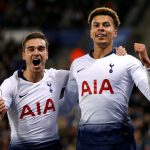 No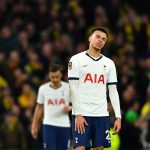 Alli joined Spurs as a teenager, though did not come through their academy, and he was on hand to offer his thoughts on the new arena.
He said: "It's good as well, if there's talented kids in the area, being able to come here and be spotted. There's always that opportunity, you never know who's watching and stuff.
"So yeah, I think it's amazing."
His interview was shared online but it seems as though, regardless of the event, the club's supporters just weren't happy to hear what Alli had to say.
Here's what these Spurs fans said…
"This guy is truly finished… real tears."
"Found his level."
"Finally showing up for something."
"Cringe."
"Don't care for his thoughts."
It seems that these fans have no ill will towards the new N17 Arena, but instead have plenty of frustration towards Alli at the moment. It is clear from the comments that despite the club's news, supporters believe Alli's involvement is a far cry from what he has been producing on the pitch of late.
Perhaps they feel another member of the squad would have been better placed to promote the new facility given Alli's wretched form in recent times. The English midfielder had come in for plenty of criticism over the past season or so, and it looks as if these supporters have had enough.
It may be the case that they feel Alli's best bet is to let his feet do all the talking on the pitch for now.
In other news: 'On my knees', 'Omds' – Many Spurs fans excited as alleged 'beautiful' images emerge
Related posts