A whole host of Newcastle United fans on Twitter are angry that Frank Lampard is being linked with the managerial job.
Steve Bruce is still manager of Newcastle United and on Tuesday, arrived to take training for the second day in a row, despite reports claiming that he is set to be sacked sometime this week before the Magpies welcome Tottenham Hotspur to St. James' Park at the weekend.
Who would be a better manager for Newcastle?
Lampard!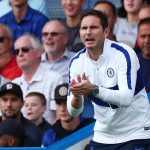 Favre!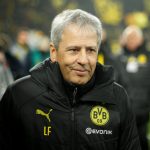 Even though the managerial position is filled at Newcastle, that has not stopped managers, especially those out of work, from being linked with the job. Two candidates appear to be Lampard and Lucien Favre, as The Telegraph's Luke Edwards has reported.
A lot of Newcastle United fans are annoyed on Twitter that Lampard is being linked with the Newcastle job.
What have these Newcastle fans been saying?
"Really don't want Lampard. Need someone with more experience. And I don't want Favre if that means no Rangnick. Imagine any of us a week ago looking into the future at our responses to this?!?!"
"Wouldnt of minded Lampard before the take over not now"
"no, don't want any inexperienced manager associated with other English clubs like Liverpool and Chelsea, we need to do things our own way, with quality and experience. We're wealthy beyond belief, Gerrard and Lampard, that's an insult man."
"I am sure Edwards wrote this piece with tears pouring down his face."
"Doesn't set the pulses racing"
"Nooooooo"
"Surly a joke, Lampard spent 100s millions & did absolutely nothing at Chelsea. Why do these managers keep getting mentioned."
Lampard has only ever managed in the Premier League for one and a half seasons, with his only full campaign being under a transfer embargo at Chelsea. When he was allowed to spend money, Chelsea ultimately fell off the pace the following campaign, which has been highlighted by how well Thomas Tuchel has done at Stamford Bridge, so with Lampard struggling after spending a huge amount of money, that could put off the new owners at Newcastle from handing him the reins.
Similarly, it seems these Toon fans are less than pleased with some of the links coming out in the press.
In other news: 'He's had some serious success' – Macdonald urges Staveley to appoint 'really top name' at NUFC