TalkSport pundit Simon Jordan has given his view on Newcastle United and their spending power in light of their recently completed takeover.
All parties confirmed that the deal for the Saudi Arabian Public Investment Fund to buy Newcastle United had gone through, with the club now being run by the richest owners in world football.
There has been some rather wild speculation in the past when it comes to the kind of team that Newcastle United could put together with the funds from this takeover, and speaking about the matter on TalkSport, Jordan, who has been sceptical about the deal at times in the past, hinted that deals like that could well be possible because of the situation that the new owners have inherited:
"Some people could say it's quite a bad day for football, and other people – specifically Newcastle fans – will say it's a great day.
"The reason why I say it's not a great day for football is it brings in a new situation where hyperinflation will come to pass, because Newcastle will come in with owners that have £320bn worth of worth, not the £23bn that the poor Sheikh Mansour has by comparison, the £320bn worth of worth they have.
"They come in with a business that financially has been in relatively decent nick, because Mike Ashley hasn't run it at a loss for years. So they've got three years now they can [operate in] the transfer market without having any complications around Financial Fair Play.
"Even though the losses are there from the [pandemic], and there hasn't been any spend from Mike this year besides Joe Willock because of that, previously they've been making £30m-£40m a year. So they're in profit, right? So that means the £105m worth of losses over three years – the Saudis haven't got to do anything or worry about anything for three years."
TIF Thoughts on Simon Jordan's comments about Newcastle United…
Do you think Newcastle can avoid relegation with Bruce in charge this season?
Yes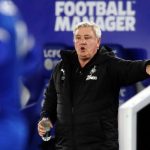 No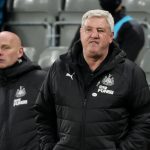 Amanda Staveley has said that the new owners are committed to investing into the club, and it will surely come as a relief to Newcastle United fans who have had years of not being in a position to truly invest under Ashley – a policy which, if Jordan is correct, could end up benefitting them in the long run.
And as long as they can do it legally and within the rules set out by Financial Fair Play (FFP), then there really isn't anything wrong with what they would be doing, and judging by how much the new owners are worth, it really does look as if the only problem that they'll have to contend with is the FFP ceiling rather than operating just above the floor like Ashley.
Now we just have to wait and see how they are going to spend the money, and whether or not the predictions on who they can buy will ever come true.
In other news: 'The things that I hear' – Journalist drops big claim on Steve Bruce's future at NUFC
Related posts