Football finance expert Kieran Maguire has given his take on a recent ruling from the Premier League and how it could affect Newcastle United.
It appears as though the takeover on Tyneside has ruffled a few feathers in Premier League circles, because no sooner had the deal gone through, the majority of clubs took action in an attempt to prevent Newcastle from gaining too much of a financial edge.
It was announced on Monday that the Premier League clubs had voted to prevent any sort of sponsorship deals coming into clubs whereby the company involved has a relationship with the club's owners, something that Newcastle United feel is 'anti-competitive'.
Speaking about the ruling on The Price Of Football podcast, Maguire gave his view on the situation and insight into some of the reasoning behind it, as well as how it could impact Newcastle going forward:
He said: "I think the Premier League clubs are fearful that Newcastle United will announce either a naming rights deal… or some form of very lucrative sponsorship deal. So that's their way of literally sticking a spoke in the wheel of such deals going through.
"Now, the reason why it's only temporary is to give the Premier League and the clubs who are unhappy a bit of breathing space into which they can perhaps change the constitution of the Premier League to try to prevent Newcastle's commercial income increasing rapidly. Presently, it's around about £28m/£29m.
"I think Newcastle underperformed spectacularly from a commercial perspective under Mike Ashley. There are clubs that have got eight to almost ten times as much commercial income as Newcastle and they seem to resent the potential for Newcastle to catch up. So I anticipate there will be an attempt to rewrite the rules as to what you can and cannot do with regards to sponsorship income.
"And this will give the Premier League an opportunity to get its lawyers working overtime over the course of the next few weeks to try to come up with something to prevent such relationships taking place between Newcastle and potential sponsors and commercial partners in the Middle East."
TIF Thoughts on Kieran Maguire's comments about Newcastle United and the Premier League…
Will Newcastle's new owners lead the club to success?
Yes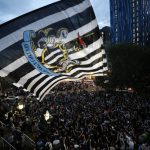 No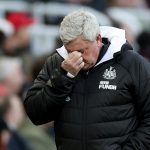 It's interesting that Maguire points out that this measure is only temporary, because in reality, Newcastle United could only need this to be temporary before it becomes irrelevant.
Given the amount of wealth that the club have inherited and their newfound ability to spend big in the transfer market as a result of how Mike Ashley ran things, it's not as if they need the extra sponsorship money to help balance the books and provide an injection of cash for the transfer budget.
If they are able to achieve their rather high ambitions and become a big club through their own spending first, then the sponsorship deals are likely going to come their way anyway – even ones that aren't associated with the owners, after which a rule like this preventing such deals won't apply to them.
In other news: 'Be a good signing' – Insider hints £22.5m-rated star 'would be interested' in Newcastle move