A number of Newcastle United fans have vented their anger online after Steve Bruce claimed he didn't have 'a clue' about the Competition Appeal Tribunal (CAT) hearing which took place earlier this week.
The Magpies' CAT case against the Premier League took place this week with regards to the breakdown of the Saudi-led takeover bid.
A tribunal heard that the Premier League 'abused its position' due to being 'improperly influenced' by other clubs when it decided to block the attempted takeover of Newcastle – though the final outcome of the hearing has yet to have been revealed.
Do you think Bruce should walk away from Newcastle?
Yes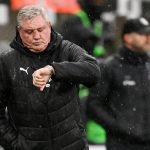 No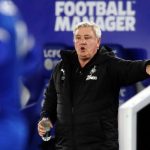 A video taken from a press conference ahead of the club's game against Wolves (via Football Daily) showed him responding when asked about the whole situation.
He was filmed saying: "It seems, if I'm gonna be honest, it seems a bit complicated for me," before adding: "I have not got a clue."
It's safe to say, his stance did not go down particularly well with many of the club's supporters.
Here's what these Newcastle fans had to say
"He's the face of the club. It's part of the job to talk about things affecting the club or the PL (ESL, racism). He should understand what's going on, and be able to talk about it. He may say he doesn't want to get involved too much, but to say he hasn't a clue is embarrassing."
"Never a truer word spoken. A clueless, cabbage-headed incompetent."
"He's not interested because he knows if the takeover goes through he'll be straight out the door!"
"This is what not getting any GCSEs will do to you. Bruce the author coming through strong again."
Even before these latest quotes, Bruce has been a rather unpopular figure at the club, with many fans calling for him to quit the job.
Looking at the club's dire start to the season, which has seen them yet to win a single league game, it's not hard to see why patience is running thin for these supporters.
If a takeover does happen and Mike Ashley leaves the club in the near future, that would have huge ramifications on the club. For now, though, it seems as if Bruce is more concerned with on-field issues.
In other news: 'It's happening', 'Cannot wait' – Many NUFC fans buzz as images emerge
Related posts