A lot of Newcastle United fans are angry on Twitter with Luke Edwards' latest claim on Steve Bruce's future.
Newcastle's match against Tottenham Hotspur is edging ever closer, and despite a euphoric atmosphere expected at St. James' Park to celebrate a regime without Mike Ashley, having Bruce in the dugout for such an occasion would likely dampen the mood, given over 94% of fans recently expressed that they want him out.
Will Bruce be NUFC manager against Spurs?
Yes!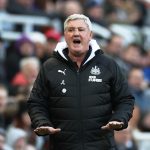 No!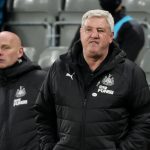 With the uncertainty over Bruce's future continuing to rumble on, it is now reportedly having a negative impact on the training pitch, with players and coaching staff now losing focus because they don't know what is about to come and thus, the mood has now darkened on Tyneside, according to Edwards.
Many Newcastle fans are fuming on Twitter with this latest Edwards claim.
What have these Newcastle fans been saying?
"Didn't take long….never happy."
"The atmosphere will be unreal on Sunday but can't help but feel keeping Bruce on will just dampen it a bit. Sack him, put Jones in along with Harper and other academy staff for Spurs until a successor is found. Can tell they're new to this running a football club lark, mind"
"Stuff like this is why they needed to make a decision ASAP, they need to sort it out"
"Its the absolute worst headline..it's click bait…even when we have had the best news in over 14yrs these journalist try to bring the mood down"
"Mood darkens? stop being dramatic Luke"
"Soon shameless can Steve talk for himself please. The players don't like him. Just because he is sad dosnt mean he needs to cry to his mate. He's got his 1000 game, more than his record deserves."
"Mood darkens? lol ridiculous headline"
If Bruce is to be in the dugout for Newcastle's match on Sunday, it will be his 1,000th as a manager and he will be hoping that he can celebrate such a milestone by winning his first game of the season.
With Brendan Rodgers distancing himself from any interest Newcastle have in him becoming their manager, it now seems that Frank Lampard and Lucien Favre may well be the two standout names on a shortlist of candidates to replace Bruce.
In other news: 'In the next 48 hours' – Big Steve Bruce claim emerges at Newcastle