Leeds United fans have been reacting to an article that has emerged from club insider Phil Hay about the size of the squad.
In the past, Leeds boss Marcelo Bielsa has made it clear that he prefers to carry a smaller squad in an attempt to make sure that "everyone is getting regular game time".
However, writing in a recent article for The Athletic, Hay argues that whilst the method does have its merits, noting the team's rise from the Championship to the Premier League whilst using a small squad, given Leeds' poor start to the season and the injuries that they are suffering, it might be time to question the methodology:
"He [Bielsa] could argue that his squad size has worked for him beautifully. But it works when good form is infectious and it works best when the squad is fully fit. The reality of this squad is that it so rarely is."
Hay posted a link to his article on his Twitter page, and it generated a number of interesting responses from the Leeds fanbase, with some questioning the way the club has been run:
"A long injury list wouldn't be the first time to cost us. Our injuries cost us a top 3 spot in Bielsa's first season. Let's just hope we get them all back ASAP, or I expect the worst."
"Teams have worked us out, and we haven't got an answer. Playing the same way week in week out in this league won't guarantee survival."
"Four transfer windows without bringing in a quality midfielder is biting us where it hurts. I'm very worried about this season"
"I'm not usually one for wanting action in January but I think it's vital this year. We haven't replaced Pablo and no one can do Bamford's job if he's injured."
"Very interesting and constructive analysis in our present situation.
#lufc"
"The problem with our small squad is that outside the 1st 11 all the backup players are average, or U23s. If we had 18 prem quality players then we'd be fine. Big mistakes been made in every window since promotion. Now coming home to roost."
"It crops up when we lose games. They look for reasons and excuses. The starting line up against Southampton was experienced and good enough to have played better. However in football until game starts nobody can see how it will go. Injuries are a an easy excuse. Tactics wrong."
Is Marcelo Bielsa a world class manager?
Yes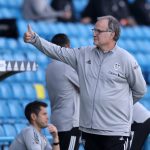 No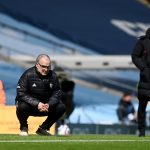 It certainly does come across as something that might be a problem for Leeds this season, but whether or not Marcelo Bielsa will do anything about it is a different matter.
In other news: 'Might as well hang up his boots' – Many Leeds fans blast 21 y/o who 'spat the dummy out'