A number of Tottenham Hotspur fans have expressed their disappointment online after Ryan Sessegnon was revealed to have had a new injury setback. 
According to a report in the Evening Standard, the youngster will now definitely miss Spurs' next game, against Crystal Palace, after suffering an issue with his hamstring during an England Under-21 training session.
Initially, the understanding was that Sessegnon had only withdrawn from the England youth squad as a precaution. After further assessment, however, it has now been confirmed that he will need some time out.
When news of this latest setback was shared on Twitter, many Tottenham fans were quick to offer their thoughts on the matter.
Here's what these Spurs fans said…
"Poor guy is so injury prone."
"Oh no, what devastating news."
"Poor guy's career has been destroyed by injuries. Important to remember he's still only 21, lots of time to develop if he can stay injury-free. Was it not Jose that said he reminds him of a young Joe Cole?"
"Just when will he ever hit his heights at Spurs?"
Will Tottenham Hotspur make top four this season?
Yes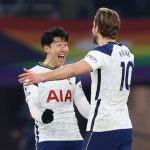 No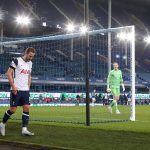 The news will come as a blow to Sessegnon, much like it has done to his club's fans, as he suffered a disrupted pre-season due to a similar issue with his hamstring.
The 21-year-old also spent time out on loan at Hoffenheim last season where a couple of injuries caused him to miss eight matches during that period.
These supporters may well fear the youngster is set to an injury-hit campaign and judging by his recent fitness record, it's understandable why they'd feel like that, with his Tottenham career never really seeming to get off the ground.