Newcastle United fans have been reacting to footage that the club have released regarding one of their new signings.
On deadline day, the club announced the signing of 19-year-old Santiago Munoz, who will join the club's academy side on an 18-month loan. It was a move that people were quick to jump on given how similar his name is to that of Santiago Munez, the main character in the 2005 film Goal!.
The club have since gone one step further and got actor Kuno Becker – the man who played Munez in the film – to record a welcome message to their new player, which they posted on their social media feed.
However, Newcastle fans failed to see the funny side of things as they tore into the announcement, seeing it as nothing more than a cheap trick to try and appease the fans after a poor start to the season that has seen them fail to win any of their first four games:
"This is turning into a terrible PR stunt to cover up a diabolical transfer window. Making Willock perm was great; still we are weaker than last season. This Munoz isn't even going into the 1st team. It was funny on the day. We all liked Goal. Goal also went bust 3 films in"

"Quickly delete this before anyone sees it!"
"We are a finished club"
"It's embarrassing he's only on loan"
"If the club wasn't in such a mind-numbing mess I may find this funny. But it is, so."
"I mean, all the best to Santiago and that. But this is embarrassing. The club is a joke"
Will Newcastle avoid the drop this season?
Yes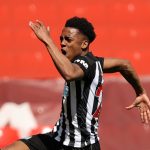 No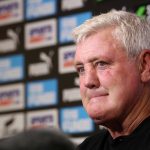 When fans can get angry about something as small and, in the grand scheme of things, insignificant as this, then it just shows you how bad things really are if they can't even afford to let their hair down for even a moment.
In other news: 'It's absolutely criminal' – Liam Kennedy blasts 'ludicrous' Newcastle decision