Newcastle United journalist Liam Kennedy has blasted the club for their decision to hand Dwight Gayle a new contract.
Gayle has been something of a disappointment for Newcastle United in the Premier League, as not only does he have a less than impressive record of just 11 goals in 73 appearances, he has also had his fair share of injury problems that have limited his playing time.
Despite this, it was announced back in July by the club that they had extended the 31-year-old's contract and although there was no mention of the length of it in the official announcement, a report from The Athletic would suggest that it is until the summer of 2024.
Speaking about his new deal on the latest edition of NUFC Matters, Kennedy explained that the club offered him a new contract in order to try and get more money for him this summer, but that he felt the decision to do so was a rather poor one:
"Dwight Gayle, they've given the lad a new contract – he'll not even kick a ball barely this season. It's absolutely criminal. They've given him a new contract because they thought they could ship him out the door for a little bit of money. It's absolutely ludicrous. There was no point in giving the lad a new contract because they're not going to be able to shift him.
"It's just put themselves in the same position that they've had for the last few years, whereby they're asking a ridiculous fee for a player and clubs won't take the player on the contract that he's on – even though he supposedly took a slight reduction. They won't do that with paying a fee."
TIF Thoughts on Liam Kennedy's comments about Dwight Gayle at Newcastle United…
Were Newcastle right to give Dwight Gayle a new deal?
Yes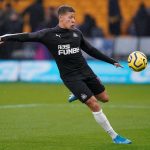 No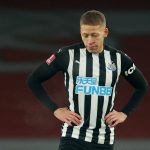 You can certainly see the logic behind what Newcastle United were doing when it came to Gayle, by trying to get something out of him rather than letting him walk out for nothing when his previous contract was set to expire – but the three-year part does seem excessive.
And whilst it does in effect give them more opportunities to sell him down the line rather than just having to rely on this summer, you do have to question whether or not it's worth it, especially if he isn't going to be contributing in the meantime, as Kennedy hints at.
Whatever money they do get for him, if anything, is just going to be wasted on the wages that they are going to have to pay him to sit on the bench or the stands for the upcoming season.
If there was a chance that he could contribute something going forward, then it would make some level of sense, but given his lack of starts last season, you can't imagine that becoming a reality.
In other news: 'Best thing about this season so far', 'Unreal' – Many NUFC fans buzz over 'amazing' club post