Liverpool journalist James Pearce has discussed owners Fenway Sports Group (FSG) and their future at the club.
The Reds went about things a different way this transfer window, only bringing in one player in the form of Ibrahima Konaté as they focused on the core of the squad and extended the contracts of a number of first-team players.
That news hasn't gone down particularly well with some members of the Liverpool fanbase as they felt angry that the owners weren't doing enough to invest in the squad by spending money on new players.
It led to a question on the latest edition of The Red Agenda podcast from a supporter about FSG's long-term plans for the team and whether it was possible that they would sell the club 'in the next two to three years'.
In response to the question, Pearce dismissed that notion by suggesting that nobody was really in a financial position to buy the club and that he didn't believe that FSG were of the mindset of wanting to sell.
He said: "It's very difficult to predict what will happen in the next two or three years. When I see people saying it's time for new ownership, it's time for owners who are willing to put their hands in their pockets to a greater degree, I think you have to appreciate that there has to be a suitable buyer out there.
"Clearly, Liverpool's been a fantastic investment for FSG. I think when you go back, what is it, coming up 11 years, £300m? I think probably pre-pandemic, there was valuations of about £3bn.
"There aren't too many people in the world who are able to be in the market for an asset at that kind of value. So as things stand at the moment, I'm certainly not aware of FSG thinking about selling, looking to sell."
TIF Thoughts on James Pearce's comments about FSG and Liverpool…
Are you confident Liverpool can win the league this season?
Yes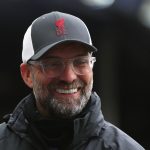 No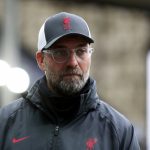 There are set to be some changes coming to Liverpool in the near future, with reports suggesting that transfer guru Michael Edwards could be on his way out this upcoming summer, but it doesn't seem like FSG are going to be among those, going off Pearce's comments.
And in a way, that's probably a good thing, because whilst there might be some who criticise what they have done this window in terms of spending, they have actually been pretty big spenders in previous windows as they have built one of the biggest teams in Europe right now.
So if they are still willing to fund the team going forward, there's no reason to think that they couldn't still prolong their era of challenging for top honours – they just might not be doing it in the most conventional way, as this summer has proved.
In other news: 'Liverpool fans won't like me saying this' – Ornstein drops 'controversial' claim