A number of Leeds United fans have found themselves concerned after a rumour linked Kalvin Phillips with a move to Manchester United. 
According to an article in the Daily Star, the Red Devils have turned their attention away from West Ham's Declan Rice – due to an extortionate £90m valuation – and have instead opted to focus on the Leeds midfielder.
The article goes on to explain that Phillips is has a contract with Leeds until 2024, but is valued at a much more affordable fee, in the region of £60m.
A number of news outlets picked up on the news and soon Leeds supporters were expressing their concerns on Twitter.
Here's what these Leeds fans had to say…
"Anywhere but Man United please Kalvin."
"If he goes Man Utd, I'd be finished with football, me."
"NOOOO."
"If this happens we'll probably get relegated and I'd have to change my AVI.."
"Anywhere but them, if he does eventually move on."
"Please no, I hope it isn't true."
It's clear to see just how badly these fans fear losing Phillips. Not only is the midfielder one of the club's best players and most consistently relied-upon stars, the thought of him moving to such bitter rivals would also be a sucker punch.
Would Kalvin Phillips ever join Manchester United?
Yes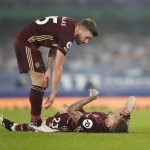 No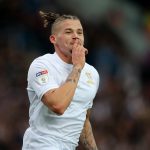 The two clubs have shared a strong animosity between one another over many years, and the idea of losing one of their club's finest players to the Red Devils seems to be too much for many of these Leeds fans.
Related posts