Everton forward Richarlison is good enough to play for Paris Saint-Germain, claims former Premier League midfielder Carlton Palmer.
According to multiple outlets, including Goal, PSG targeted Richarlison as a replacement for Kylian Mbappe, who became the subject of heavy interest from Real Madrid towards the end of the summer transfer window.
In the end, Mbappe remained in Paris, while Rafael Benitez made it clear that Everton had no intention of selling Richarlison regardless.
Is Richarlison good enough to play for PSG?
Yes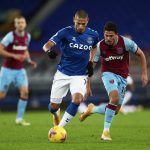 No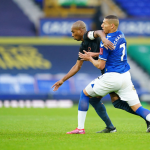 Had that not been the case, though, and Richarlison did end up joining PSG, Palmer has suggested that the £49.5m-rated Brazilian would have done well there, alongside the likes of Lionel Messi.
"He's good enough [to play for PSG]," the ex-Leeds United player exclusively told TIF. "He's been linked all over, hasn't he? He had a good season last season, a really good season. When that happens, when your manager leaves, who was guiding him, of course he's going to be linked."
With Richarlison's contract not up until 2024, Everton were always in a strong position. So had PSG actually have sold Mbappe to Real Madrid and turned to the 24-year-old, getting him out of Goodison Park would not have been an easy task.
With there still obviously being the possibility of Mbappe joining Real Madrid in the near future, though, Everton may not be totally home and dry yet.