Newcastle United fans have been reacting to comments made by TalkSport pundit Danny Murphy about the team's performance against West Ham United.
Steve Bruce's men fell to a 4-2 defeat at home against the Hammers over the weekend, with goals from Callum Wilson and Jacob Murphy giving them the lead twice only to end up with nothing.
It was a game in which Newcastle actually played with a lot of attacking intent, managing to get off 17 shots throughout the game, just one shy of their opponents on the day – a far cry from the defensive football that they have previously played under Steve Bruce.
And it was that football that impressed Murphy. Speaking on TalkSport, he said: "If they keep watching their side play at home with that intensity and that positivity, I think they'll be happy."
Happy is certainly not a word you would associate with Newcastle fans in previous months as the relationship between the fans and Bruce has become pretty toxic at times.
Perhaps that's why Newcastle fans were not scared to rip into the former England international for his take when they saw his comments emerge on Twitter:
"Steve Bruce was tactically outwitted for about the billionth time in his career and we got hammered. Utterly. Stupid."
"So out of touch. Walk away happy after getting thumped 4-2 at home after that second-half performance? Yeah cheers Danny"
"Honestly this nonsense is draining."
"You just can't beat enjoying a 4-2 defeat at home"
"Aye he's right, who doesn't like getting beat first game of the season like that with an absolutely horrific defensive display."
"I really don't know what game you were watching. First half was positive. Quick and slick with the ball. However, the second half was dreadful. No intensity, no urgency, no structure (see the conceded goals), nothing"
Will Steve Bruce be in charge at Newcastle next season?
Yes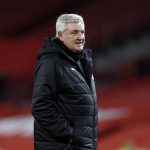 No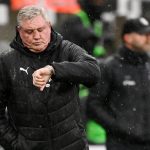 These responses seem a bit harsh after just one game, as there's still plenty of time for things to turn themselves around and things to look rosier on Tyneside, especially with the announcement of Joe Willock's arrival last week.
In other news: John Gibson shares Mike Ashley concern at Newcastle