Steve Howey has rubbished claims that Brendan Rodgers could be installed as Arsenal's next manager if Mikel Arteta is axed.
Last weekend's 2-0 defeat to Chelsea, which followed an opening night loss to newly-promoted Brentford by the same scoreline, meant Arsenal got the season underway with back-to-back reverses and no goals for the first time in their 118-year history.
The poor start to the campaign, following a pre-season where they failed to muster a single win, has resulted in bookmakers listing Arteta as one of the favourites to be the first managerial casualty of the Premier League season.
Would Rodgers leave Leicester for Arsenal?
Yes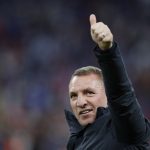 No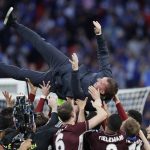 Leicester City boss Brendan Rodgers, who led the Foxes to their first-ever FA Cup triumph last term, is thought to be among the frontrunners to replace Arteta if he is sacked in the early stages of the season.
But former Leicester central defender Howey doubts Rodgers would be interested in taking charge at the Emirates Stadium.
He exclusively told TIF: "I'd be very surprised if he took that one on. I think he's got unbelievable owners at Leicester and has amassed a very good squad. It seems a really good place to be around.
"I think he'd be silly to go there because he has a great job after creating that atmosphere and unit at Leicester. Why would you put yourself in that position?
"He's been brilliant at Leicester and has got owners who seem like the ideal owners, so why would you want to leave?"