Journalist Mike McGrath has provided his thoughts on a potential move by Danny Ings to Tottenham Hotspur this summer.
Ings, who is valued at £19.8 million (as per Transfermarkt), has been on Tottenham's radar for a few months now, with a report in January suggesting that Tottenham were monitoring his contract situation, which runs out next summer ahead of a potential move this window.
The Telegraph has added fuel to the fire by suggesting that Nuno Espirito Santo wants to create a two-man attack that would see the 28-year-old partner England captain Harry Kane in north London.
But Tottenham aren't the only club showing an interest, with Manchester City, as well as West Ham United and Aston Villa, also reportedly looking at him.
And speaking about the matter on Touchline Talk, McGrath outlined why he would be the perfect man for Tottenham to sign:
"I think that Spurs is a possibility, as with other big clubs in the Premier League. I think Danny Ings' reputation at, I think he's 29 years old [sic], and just technique-wise, finishing-wise, he's just very, very highly rated amongst the top teams in the Premier League, particularly with somebody who's got a year left on his contract and is ambitious to prove himself, maybe at a Champions League team or to play in Europe anyway.
"So I don't think Spurs would be the only ones looking at him. I do think that he fits with Spurs as well, just the way that Harry Kane has been dropping deep for England and for Spurs last year, creating as many goals as anybody in the Premier League.
"To have a No 9 play with him as well I think will definitely suit, and Danny Ings, like I say, technique-wise he's very, very highly rated."
Could a Kane-Ings attack work?
Yes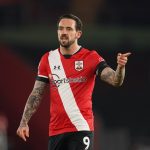 No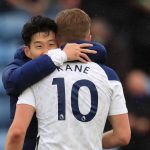 TIF Thoughts on Mike McGrath's comments about Danny Ings and Tottenham Hotspur…
McGrath's words should act as a warning for Tottenham Hotspur, because if Spurs are really such a perfect team for Ings, then they can't afford to let him go to another club so easily.
If they want him, then they need to go and sign him as soon as possible. It's well known that Harry Kane hasn't exactly had the greatest support staff when it comes to his fellow forwards, and some of that burden needs to be taken away from him – and Ings, with 46 goals over the past three seasons, can help provide that.
So it's imperative that if Tottenham think he can help, that they snap him up quick, or risk losing him to a Premier League rival.
In other news: 'We're firmly in the mud', 'I'm actually done' – Lots of Spurs fans raging as update emerges