Tottenham Hotspur fans have been reacting to claims surrounding the future of Harry Winks.
The 25-year-old England international was used somewhat inconsistently last season, only making 30 appearances in all competitions, with a large part of it spent on the bench under Jose Mourinho.
Indeed the midfielder even came out in November to talk about his lack of playing time and was even being linked with a move to Spanish side Valencia in the January transfer window.
Now though, it appears as if talk of his exit from the club is picking up again, with a report from Football Insider claiming that he is "in talks to join a Premier League club from Tottenham after being told he will be a fringe player in the new season".
This news was relayed by @Daily_Hotspur on social media for fans to react to, and it seems like there was a portion of the fanbase that was quite happy to see him linked with a move away:
"Thank god, never thought I'd see the day"
"Great news, but we really need some lads coming in. Gio, Ndombele & Pierre not played a minute yet. Plus I can't deal with another year of Sissoko"
The team he has been linked with was not revealed, but it certainly should be an interesting saga to keep an eye on to see if anything comes of it before the window closes.
Should Winks leave?
Yes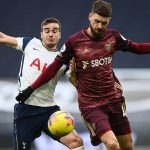 No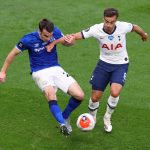 In other news: 'If that's true, he's going to Manchester City' – Journalist reacts to reported Spurs decision