Former Newcastle United player Malcolm MacDonald has been speaking about Steve Bruce's future at the club in relation to the club's takeover.
The proposed deal took a major hit earlier this week when it was announced that the club's arbitration hearing against the Premier League was adjourned until 2022, meaning that a deal is unlikely to happen until then at the earliest.
When and if that deal does happen, it is likely that Newcastle will be getting an influx of new players with their finances, although not perhaps the same ones that have been touted by some outlets previously. Either way though, that team is going to need a manager, and it just so happens that Bruce's contract expires at the end of the 2021/22 season.
But speaking about the head coach on NUFC Matters, MacDonald thinks that if the takeover doesn't happen, owner Mike Ashley will want to keep Bruce in charge, noting that it would make the most business sense:
"If the takeover hasn't happened, I think that what Mike actually will do come the end of this season and no takeover, he will look at the cost. And it will be cheaper to give Bruce a new contract, because he comes in a lot cheaper than anybody else. And that's why he was brought in in the first place, because he was cheaper than anybody else.
"That's how Mike Ashley works and it doesn't matter what the business, whether it be his sports shops, or whether it be the football club."
TIF Thoughts on Malcolm MacDonald's comments about Steve Bruce…
Should NUFC move on from Steve Bruce?
Yes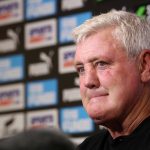 No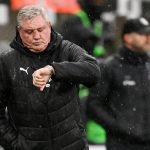 A move like that would go along with Ashley's line of thinking over the years, with former Newcastle boss Rafael Benitez claiming that Ashley "wants to be in the Premier League and he wants to make a profit."
So if Bruce can keep them in the Premier League, then he is effectively doing all that is being asked of him and would deserve a new contract. It might not be what Newcastle fans want to hear, but that's just the way things are under Ashley and his apparent lack of ambition whilst he's in charge of the club.
So hopefully the takeover does happen next year so that they can start looking forward to having some ambition once more.
In other news: 'Just awful', 'Anguish incoming' – Many NUFC fans fume as 'embarrassing' Bruce quotes emerge