Newcastle United fans have been reacting to comments by Steve Bruce about the shape of his squad heading into the new campaign.
It's never an easy time being the Newcastle United boss and putting a team together when you have to deal with owner Mike Ashley, someone who is known to be rather frugal when it comes to running the club.
But he appears to be putting a brave face on it as he gets ready for his third season in charge of his hometown club.
Should NUFC move on from Steve Bruce?
Yes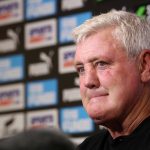 No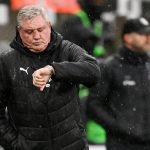 Speaking after his club's defeat to York City in a friendly game, Bruce hinted that there could be some deals on the way for the club this summer. He was quoted by Sky Sports as saying: "All of the decisions of getting a 25-man squad together is what it is all about now. All the work begins, we have got irons in the fire for two or three things and we will see what that develops."
His comments were relayed to fans by @NUFC360 on Twitter, where there seemed to be an air of resignation amongst the fanbase, such is the lack of faith they have in him:
"Bruce is so clueless of what he needs to do at this stage with no players coming into the house. I just hope our current squad doesn't get discouraged to fight for the black and white, the fans and the city."
"Couldn't have any less confidence about a seasoned manager at the helm. It's just awful"
"9 months of anguish incoming."
"Translated as "which reserves do we move up to keep the bench warm""
"The bloke is a buffoon, surrounded by buffoons"
"He is such an idiot. Embarrassing he's our manager."
Their feelings towards Bruce may be a bit harsh at this point of proceedings when there's still time in the transfer window to get things done. You never know, there might be a nice surprise around the corner waiting for them.
In other news: 'Oh no', 'That's absolutely embarrassing' – Many NUFC fans flocked to striker injury news