Following several contrasting reports from different journalists, Liam Kennedy, journalist for the Shields Gazette, has claimed that the consortium attempting to buy Newcastle United did in fact show the Premier League proof of separation between themselves and the state of Saudi Arabia.
It was a huge concern for the Premier League that they felt they were unable to identify a clear separation between PIF, who were going to be 80% stakeholders in Newcastle United and the Saudi state who essentially run PIF.
Will Newcastle have new owners next season?
Yes!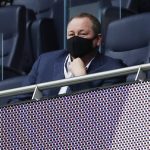 No!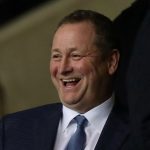 Mohamed Bin Salaman is the chair of PIF so all decisions must run through him before being approved therefore, it's understandable as to why the Premier League were so concerned about the Magpies being potentially owned by an entire country.
However, despite the concerns from the Premier League, Kennedy is adamant that the consortium provided sufficient evidence to prove that there was an obvious separation between PIF and the Saudi state, something he spoke to This is Futbol about:
"From bits that I've heard, and I believe from my information that they provided the Premier League with concrete proof that there was more than a degree of separation."
Mike Ashley released a very bullish and, in some ways, hypocritical statement on Thursday evening advising the Premier League to be more transparent and allow their court cases with the Magpies to be played out in public.
Amanda Staveley has been quite outlandish about how she and the consortium were dealt with by the Premier League and that they were trying everything to not pass through the potential takeover, despite providing all necessary information.