Alasdair Gold has been speaking on his latest YouTube video to discuss all things Tottenham Hotspur related amid their search for a new manager. 
One topic which was discussed heavily was the reported breakdown in talks with former Roma manager Paulo Fonseca in regards to filling the vacant managerial role at Spurs.
Would you have wanted Fonseca as Spurs manager?
Yes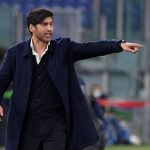 No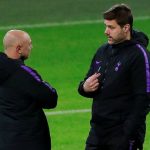 Fonseca was one of the names being heavily linked with a potential move to north London following his departure from the Italian capital, with Jose Mourinho being appointed as the new manager of the Giallorossi.
However, it now appears the Portuguese manager will now not become the next manager at the Tottenham Hotspur Stadium, with compatriot Nuno Espirito Santo now linked with the vacancy.
Discussing the breakdown in talks between Spurs and Fonseca, Gold had the following to say on the matter.
"What I would say, what I was told by people close to Fonseca was that he did notice within the talks in Italy, that he felt that when he'd spoken to Daniel Levy, Daniel Levy very much wanted a coach like him with the attacking, entertaining, open way of playing – which fitted the brief and also what Levy had said in his final-day message to the fans.  
"But he felt that Fabio Paratici wanted something different, wanted a more conservative approach and tactically wanted someone that was more focused on the defence first. Obviously [he] also wanted the team to attack and score goals, but someone that very much [wanted] the foundations built on the defence.  
"And that was what he felt. But he still thought, okay, that's just two slightly different views within Tottenham, but this deal's going to happen.  
"But what I heard from the other side, from the Tottenham side of things from people within the club, was that Fonseca when he was talking about the team, and his ideas for the team, didn't particularly impress them in those meetings this week. And that was what led took a few doubts." 
TIF Thoughts on Tottenham's manager hunt…
For Spurs fans, this situation must be incredibly frustrating. On the back of a hugely underwhelming season, Spurs are expected to undergo a rebuild this summer and they are now into the transfer window without their new manager.
Following the reported breakdown in talks with Fonseca, Spurs were linked with Gennaro Gattuso but an outcry from the supporters is believed to be one of the reasons those talks came quickly to an end.
The summer transfer window has now opened, pre-season is now just a matter of weeks away and still Spurs look no closer to appointing their new manager.
Surely this is only putting more tension on the relationship between the Tottenham Hotspur fans and Daniel Levy?
In other news: 'Can save this club', 'Levy could redeem himself' – Many Spurs fans buzzing over manager news