Rangers deputy chairman John Bennett has been speaking on the latest edition of The Price of Football podcast about the Ibrox club's new share scheme.
The Gers announced last week that fans could buy shares in the club, and Bennett revealed some more details, including what the money would be used for and why the club decided that now was the right time to launch this plan.
He said: "The money to be raised, I mean there's no shortage of projects at Rangers to be investing in – and that's off the field as well as on the field.
"If we take the whole off-the-field stuff, the projects that we are investing in going forward, they're a very different nature of project from the past, and I would describe them as growth projects."
Bennett then discussed what the Gers have previously had to spend money on.
"A lot of the fabric of the building, the boilers, the lifts; it was left to wrack and ruin. We are still putting some of that right as we speak, including boilers.
"We're not raising funds for that; we think we have taken care of the recovery phase, in all respects, on and off the pitch."
He then revealed why they think now is the time to give fans the chance to buy shares.
"So the fans are going to see, on and off the pitch, growth projects. If we take it to a financial dimension for a second, they're going to see revenue-generating projects.
"We wanted to go at a time where we felt we really have significantly de-risked the whole business model, and we're able to offer visible, tangible growth projects. That's why we've done it now."
Do you like the sound of the club's plans?
Yes, it all sounds good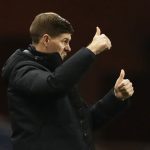 No, I am not happy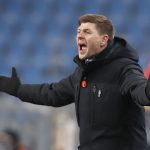 TIF Thoughts on Rangers' share scheme…
Bennett makes some clear points, and everything he says seems to make logical sense, and it sounds as if the Gers have some exciting plans in store.
Therefore, we think it is a brilliant idea to let fans invest in the future of their own club.
Rangers had a sublime 2020/21 season by going the whole league campaign unbeaten, so they are in good health on the pitch and listening to Bennett, it seems as if they are doing well off the field as well.
Overall, it is an exciting time to be a Gers fan, and we hope that many fans buy shares in the club.
In other news: 'There's a complication' – Finance expert drops claim on Rangers latest plan