Former Premier League defender and England coach Gary Neville doesn't think that discussions around Harry Kane's future will affect his performances for the national side.
The England captain is approaching a pretty important summer in his career, with his club for 2021/22 somewhat up in the air.
Reports have suggested that Kane will seek a move away from Tottenham Hotspur this summer following their failure to qualify for the Champions League, with Manchester City reportedly ready to mount a sizeable bid, although Spurs seem to have a firm stance when it comes to selling him, that stance being that they won't.
And speaking on the Sky Sports Football Euros podcast, when asked about whether all this talk about his future could knock Kane off his game, Neville pushed back on the idea and felt that his personality wouldn't allow that sort of thing to happen:
"I think if it was a player who sought the attention, who to be fair, was emotional about it, I think it would cause a big problem. Harry Kane is not even going to break stride, Gareth Southgate's not even going to concern himself about it for one second, because Harry Kane is a complete professional, totally focused, he will not consider his future during this tournament.
"He'll know how big this tournament is for himself and his country and he loves his country. So I would say that if it was a player that was more emotional, more heavily scrutinised in the media – Harry's not, really, I mean, he's a big personality, but he's so stable, so secure in the way in which he goes about things.
"And I just think Gareth Southgate, myself, as sort of working with Harry with England and sort of knowing him a little bit, would never in a million years think that. I wouldn't be concerned one bit around distraction ahead of this tournament, it will not cause England a problem. He'll be absolutely determined to go win this tournament for his country."
Should Spurs cash in on Harry Kane this summer?
Yes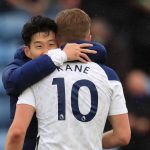 No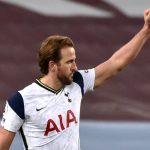 TIF Thoughts on Gary Neville's comments about Harry Kane and his future…
These words should hopefully bring a lot of encouragement to England fans at the very least given the weight of expectations placed upon the team ahead of this summer's tournament, but that might not resonate for Tottenham fans for too long.
Whilst Kane might be fully focused on the tournament whilst he is with England, it could be a totally different matter when he comes back.
Because that is when everything will start to pick up once more and the potential tug-of-war over his future will restart, and that's when the nerves about whether or not he will eventually leave might come flooding back.
In other news: 'Adored by the fans' – 56-year-old tipped as 'risky' new candidate for Spurs job