Despite Wolves being in a position where they would likely want to improve their squad after a disappointing season, that doesn't appear to be the case as they seem to be willing to sell Ruben Neves, and former striker Steve Bull is not confident he will remain at the club.
Before Nuno Espirito Santo's departure last month there were already rumours of Wolves willing to do business with clubs that would pay £35 million for one of their most promising players, Neves.
Should Wolves sell Neves?
Yes!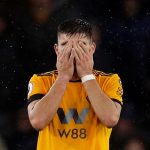 No!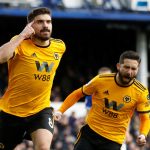 Neves has been with Wolves since the start of their journey back into the Premier League as he was signed by Nuno ahead of their title-winning Championship season, and unsurprisingly he made the step up into the Premier League easily.
It would be a huge blow to Wolves if Neves left as he conducts the game and also finished as their top scorer last season, but Bull isn't fully confident that the Portugal international will remain at Molineux as he spoke exclusively to This is Futbol:
"Sometimes you can tell when players get a bit stale and fed up because they think that they should be playing week in week out when they aren't.
"Fingers crossed that we will keep him for at least another five or six months and get the best out of him."
It would be a surprising move from Wolves and their owners if they opted to sell Neves who is just 24-years old and are willing to operate a midfield that has a 34-year old Joao Moutinho in it.
Nuno has reportedly held talks with Crystal Palace to become their new manager as well as being shortlisted for the Everton job so it may not be a surprise to see Neves follow wherever his former manager goes.