TalkSport pundit Simon Jordan has slammed the idea that Ryan Mason should be allowed to carry on as the Tottenham Hotspur manager next season.
30-year-old Mason was appointed on an interim basis following the departure of Jose Mourinho back in April, where he helped guide them to a 7th-place finish in the table and a spot in the Europa Conference League.
Spurs are still no closer to appointing a new manager, although they have come close a few times recently, with names like Antonio Conte, Paulo Fonseca and Gennaro Gattuso all reportedly on the verge of taking over at one point.
And because of the chaos that surrounds the post, it forced former Spurs man Andros Townsend to go on TalkSport and claim that Mason should stay in the role until the club can sort out a proper replacement. But speaking on the same station, Jordan felt that appointing Mason would be a disaster waiting to happen:
"In footballing management terms, he's a boy, he's a child, he doesn't have the experience, he doesn't have the management credentials, he doesn't have the criteria… The worst thing in the world that anybody can do is give him a job that he's not capable of doing because he simply doesn't have the toolkit to do it.
"It won't help him, it won't help Tottenham, it won't help them achieve something, it won't help players be developed, it will be a car crash. It'll be up there with giving Duncan Ferguson the job at Everton."
TIF Thoughts on Simon Jordan's comments about Ryan Mason and Tottenham Hotspur…
Should Ryan Mason get the job long term?
Yes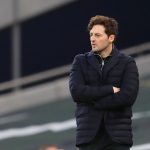 No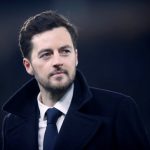 Jordan is right here when it comes to his assessment of Mason. Whilst he may have done a good job stabilising them for a few weeks, winning four out of six league games and getting them to Europe, if the club really want to take a step forward as soon as possible, then they need to appoint a big name with a track record of being able to deliver.
Otherwise, they are just going to be treading water for another year and wasting another year of Harry Kane's career, who is already reportedly pretty disgruntled.
If they do end up appointing Mason as a last resort, then so be it, but if they do end up getting to that stage, then it probably signals that they have far a bigger problem on their hands in that so many people will have had to have turned them down in the process.
In other news: 'That's your answer' – 46 y/o who's 'scared of nothing' tipped as 'perfect' candidate for Spurs