ESPN pundit Steve Nicol thinks that Graham Potter is the 'perfect' candidate to take over at Tottenham Hotspur given recent developments.
The past few weeks have been chaotic to say the least at the Tottenham Hotspur Stadium as they continue their search for a new manager; with Antonio Conte, Paulo Fonseca and Gennaro Gattuso all reportedly close to taking the job at one time or another, only for their respective deals to fall through.
It certainly doesn't portray any sort of stability or organisation from the hierarchy at the club as they cycle through candidates. Because of that, speaking on ESPN FC, Nicol felt that the next manager needed to be someone young who would just be happy to get the job, as someone more experienced wouldn't want to go near it, with specific reference to the Brighton and Hove Albion boss:
"A young manager who's scared of nothing. I would think Graham Potter would be perfect, the way his team plays. But any, clearly any experienced manager, well that list [of favourites for the job] tells you all you need to know. There's something wrong, something smells, an experienced manager wants nothing to do with it.
"It has to be an up-and-coming guy who's gung-ho, who just wants the opportunity, who still remembers the history of Tottenham and what they really are. That's your answer, not an experienced guy."
TIF Thoughts on Steve Nicol's comments on Graham Potter…
Is Graham Potter good enough for Spurs?
Yes!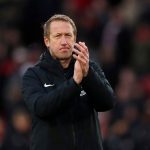 No!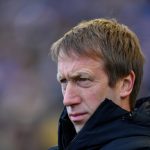 Nicol may be right here in the sense, because if a number of experienced managers who have proven themselves in their career, realise that they don't want to go through the hassle then Tottenham could essentially be forcing themselves out of options by the way that they are handling this whole process.
That leaves them relying on someone like Potter to come and take the job when he isn't anywhere near the best, or most appealing option, for Tottenham.
To turn to a manager who has been struggling near the bottom of the table to take over a team that clearly have big ambitions just sends out entirely the wrong message. But the way things have been going, it may be their only option.
In other news: 'Definitely not', 'Must be crazy' – Many THFC fans 'furious' at former player's manager claim