Many Tottenham Hotspur fans have been discussing the latest comments from Harry Kane that emerged on social media.
Kane was recently talking to Gary Neville on the latest episode of the Overlap YouTube channel about Jack Grealish.
The Spurs striker made it clear that he loves Grealish as a player and when he started training with him, he felt a real connection with the Aston Villa star. The Englishman stated that Grealish perhaps sees the game in the same way as he does, as he's always moving forward.
Do you expect Kane to unite with Grealish at Man City?
Yes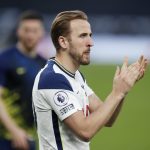 No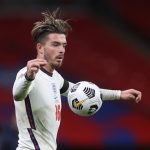 This comes after it was reported by The Athletic that Kane and Grealish are targets for Manchester City in the summer.
Kane's comments about Grealish were relayed on Twitter by The Spurs Web. Many Tottenham fans made their views clear.
What did Spurs fans make of Kane's comments?
"Kane's final gift to us will be Jack Grealish."
Credit:@NdanguyTombele_
"This doesn't bode well"
"Convince him to join you in N17 x."
Credit: @thfc_joshh
"If Levy signs Kane's lil man crush he might stay, im begging you Daniel."
Credit: @getchoboydawg
"Just love Jack as a player."
Credit: @Abin_Seb
"If we had ambition we should be going all out to get him. I said it a couple of weeks back. And we really need to start showing this ambition."
Credit: @Broggybroggs
These Spurs fans are talking about the idea of Grealish ending up at their club to team up with Kane.
Having said that, Grealish is reported to be worth over the £100million mark, which might make it very tough for Spurs to sign him.
So with speculation swirling about Kane and Grealish potentially moving to Man City, perhaps Spurs fans might have to see that unfold over the summer.