A lot of Tottenham Hotspur fans have flocked to a post from Hotspur Related, which has relayed a report from Football Insider regarding Fabio Paratici and Nuno Espirito Santo.
It claims that the new Tottenham director of football is pushing for Spurs to appoint the former Wolverhampton Wanderers manager.
This has drawn the attention of these Spurs fans, who are fuming.
"Why did we appoint this guy"
"If this is true, then Paratici should go"
"How's does Nuno's football fit in with the "attacking football" promised by Levy in his programme notes? Hope this isn't true. Not terribly impressed with our new DOF so far."
"If this is correct Paratici is in Mendes' pocket and needs to be sacked immediately. Embarrassing but better now than later"
Do you think that Nuno would be a good appointment?
No, he would be awful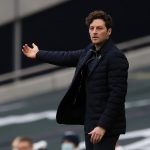 Yes, we could do a lot worse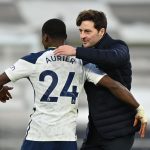 Tottenham's search for a new manager has been a nightmare with moves for several candidates failing, and now it looks like they want Nuno, who nearly joined Crystal Palace and has been in talks with Everton.
However, while he was at Wolves, he achieved two seventh-place finishes in the Premier League, so with a squad at Tottenham that has experience in qualifying for Europe and finishing higher up the table, could he push the club on?
It is clear that these Spurs fans don't think he is the right man.
"It's all to do with the agent! Paratici is only pursuing players and managers under the Mendes agency. There's something seriously dodgy about Paratici. He is not good for our club!"
"If that is true then it's worse than we expected. The DOF is trying to get a manager Levy doesn't want. It's only ending one way & it's not going to be pretty as the cycle of nonsense & misery from our club has already started again."
"It's a joke it's gone on this long! Players return to pre-season in less than 10 days"
It will be interesting to see if Tottenham do go for Nuno, but it is clear that many of their fans would not be happy with this appointment.
In other news: 'From what I've heard' – Insider drops big Harry Kane claim at Spurs contrary to reports