A lot of Newcastle United fans have flocked to a post from Roberto Rojas after Miguel Almiron left the field injured during Paraguay's Copa America game against Uruguay.
The 27-year-old left the field in tears after he injured his hamstring during his country's 1-0 defeat to Uruguay.
This drew the attention of these Toon fans, who were fearing the worst.
"Nooooo Miggy… deffo sad Almiron now night ruined!! Is it serious Roberto? Pls break it to me easy if it is"
"Great now we're probably stuck with him"
"Nooooooooo! Will he be good for start of Premier League?"
Do you think Almiron will be fine?
Yes, it looks that way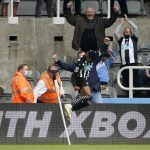 No, I am worried about him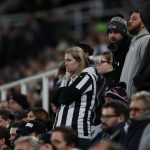 It has since been revealed that Almiron's injury is not that bad, and he has not torn his hamstring or caused any major damage.
However, many Toon fans were still concerned for the Paraguayan.
"Is it serious Roberto? We'll be looking at something like 6-8 weeks out."
"Least he will be here till Jan at least now"
"I am crying as we speak"
It will be interesting to see if Almiron takes any further part in the Copa America should his side progress to the semi-finals.
However, they have to get past Peru first without one of their best players, so Almiron could well have played his last game in the tournament, but the good news for Newcastle is that he should be fine for the start of the 2021/22 campaign.
In other news: 'I'm lost for words' – Many Newcastle fans furious as 'worrying' update emerges