Newcastle United fans have been reacting to the latest claims to come out surrounding the potential takeover of the club.
With the summer transfer window upon us, it's now more important than ever that the issue is resolved as soon as possible so that the club can invest and improve on what was, at times, a very troubling season for the club. But as it stands, there has yet to be any significant breakthrough.
A report from The Chronicle has claimed that the Premier League "have a lengthy argument" about each party's role in proceedings, but that owner Mike Ashley "will also detail what he saw as poor conduct and communication by the top-flight" as the Toon owner's anti-competition case rumbles on into July, a month where Ashley is expected to discover the outcome of his arbitration case.
This news was relayed to fans by @NUFC360 on Twitter for supporters to react to, and it's fair to say that they weren't too happy with the latest update:
"If it wasn't rejected then just accept it now job done"
"Why don't the PL and their lawyers want to fight the CAT case? It is clear as day"
"Makes you wonder why we didn't just accept the arbitration instead of going through these lengths."
"The 1st argument back should be why are you offering arbitration when you haven't made a decision!"
"They can argue it wasn't rejected all they want. But when you drag something out 16 weeks instead of rejecting it, then it looks at best incompetent, but at worst deliberate. Their argument is flawed."
"Ok the @premierleague
, what possible reason would you ever offer arbitration for something that hasn't been failed?"
"This takeover talk doesn't sound very promising if I'm honest. It's disgraceful how us fans have been made to suffer this long."
Do you think the takeover will finally go through?
No, not a chance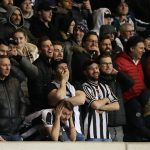 Yes, it has to happen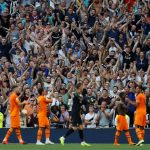 The longer this goes on, the further Newcastle United are likely to fall behind in the transfer window, so hopefully this does all get resolved as soon as is possible.
In other news: 'Buzzing if true', 'Hope it's true' – Many Newcastle fans excited as alleged image emerges